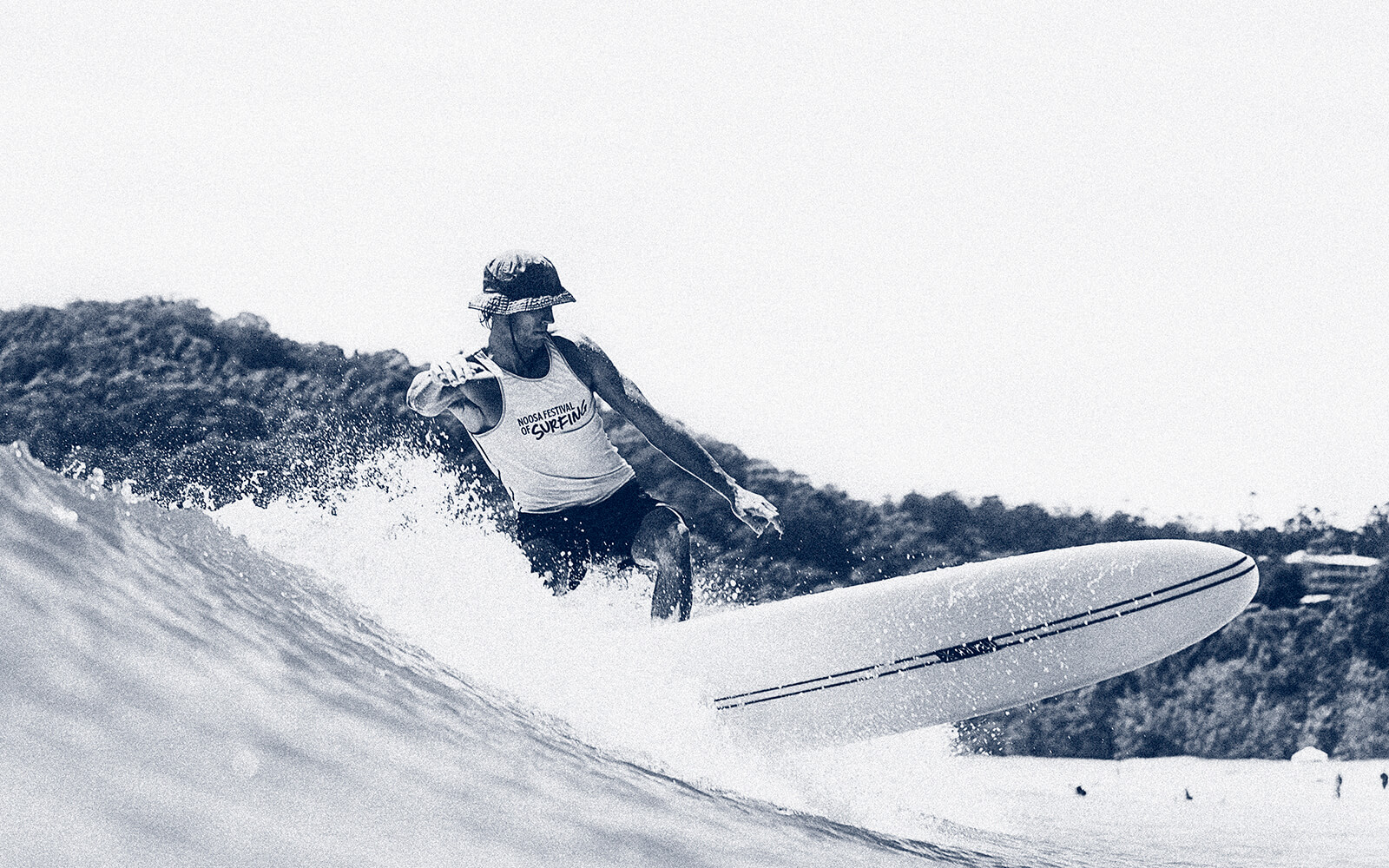 Noosa Festival of Surfing
Get swept up in the romance and living art of longboarding.
Project
This eight-day celebration of the art of longboarding has become a cultural centrepoint for the Sunshine Coast community. VA has been the marketing agency behind the Noosa Festival of Surfing for the last four years, taking on

the management of all sponsors in 2021 and 2022.
Sector
Arts / Events
Services
Brand Design
Brand Strategy
Print Design
Website Design
Website Development
2022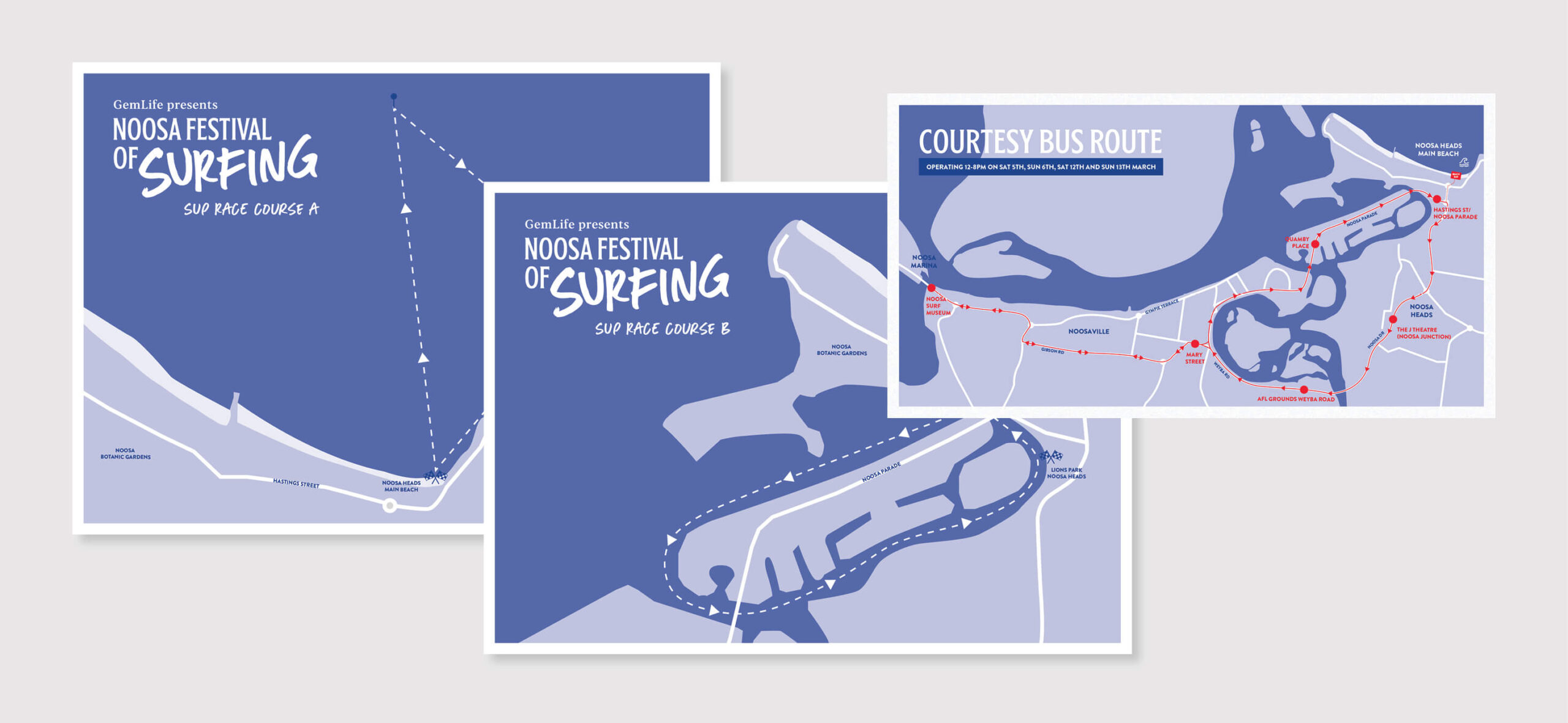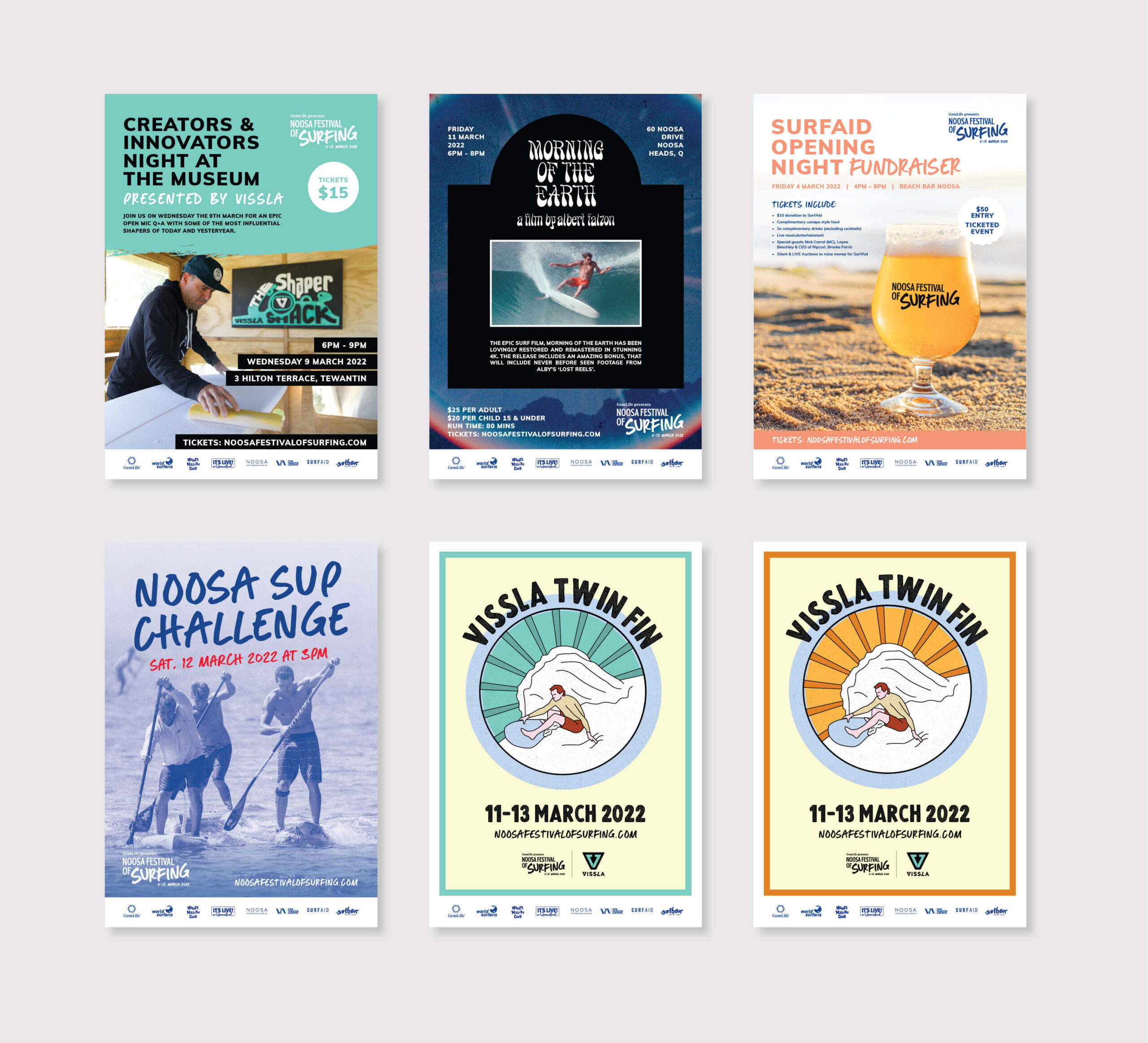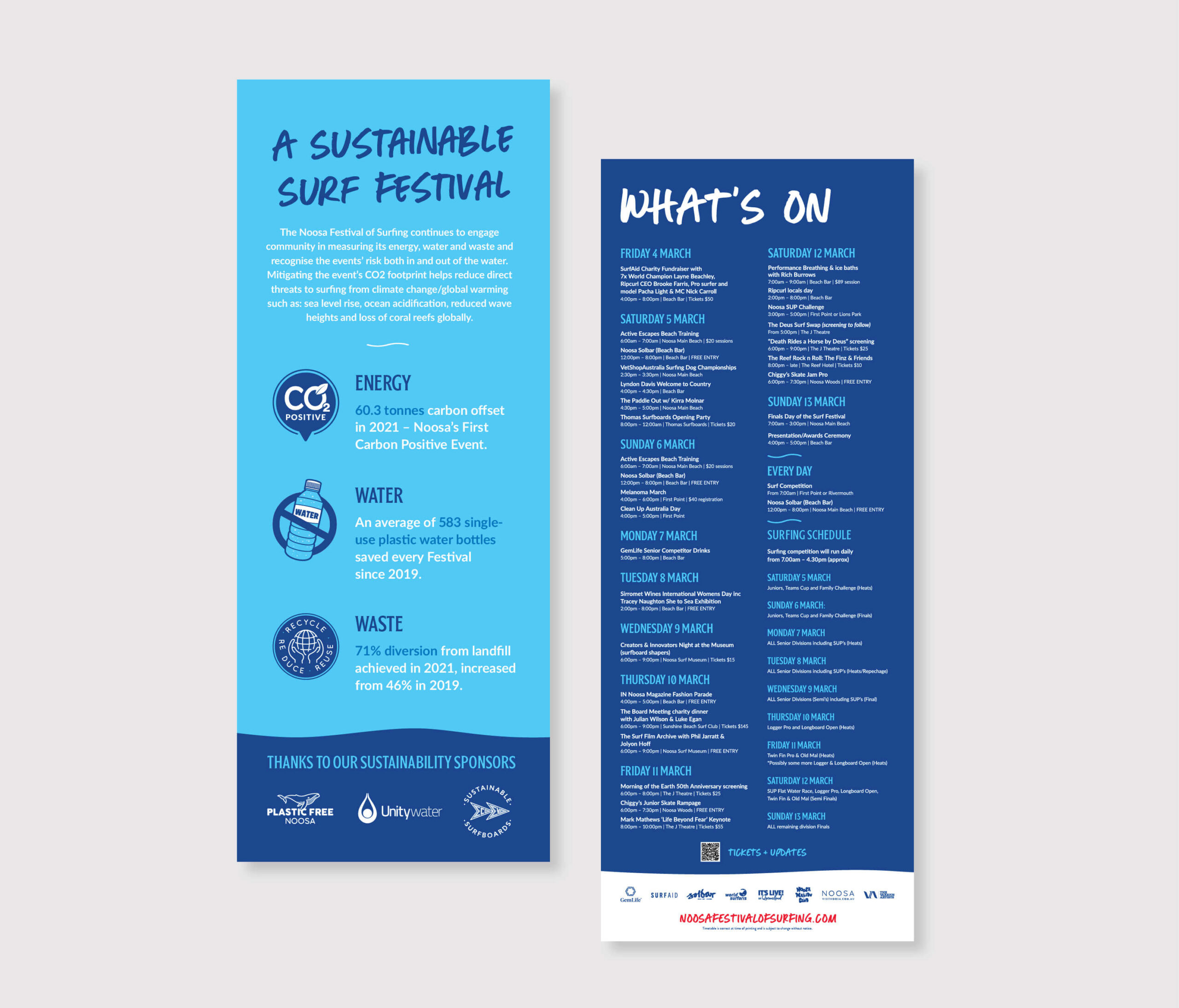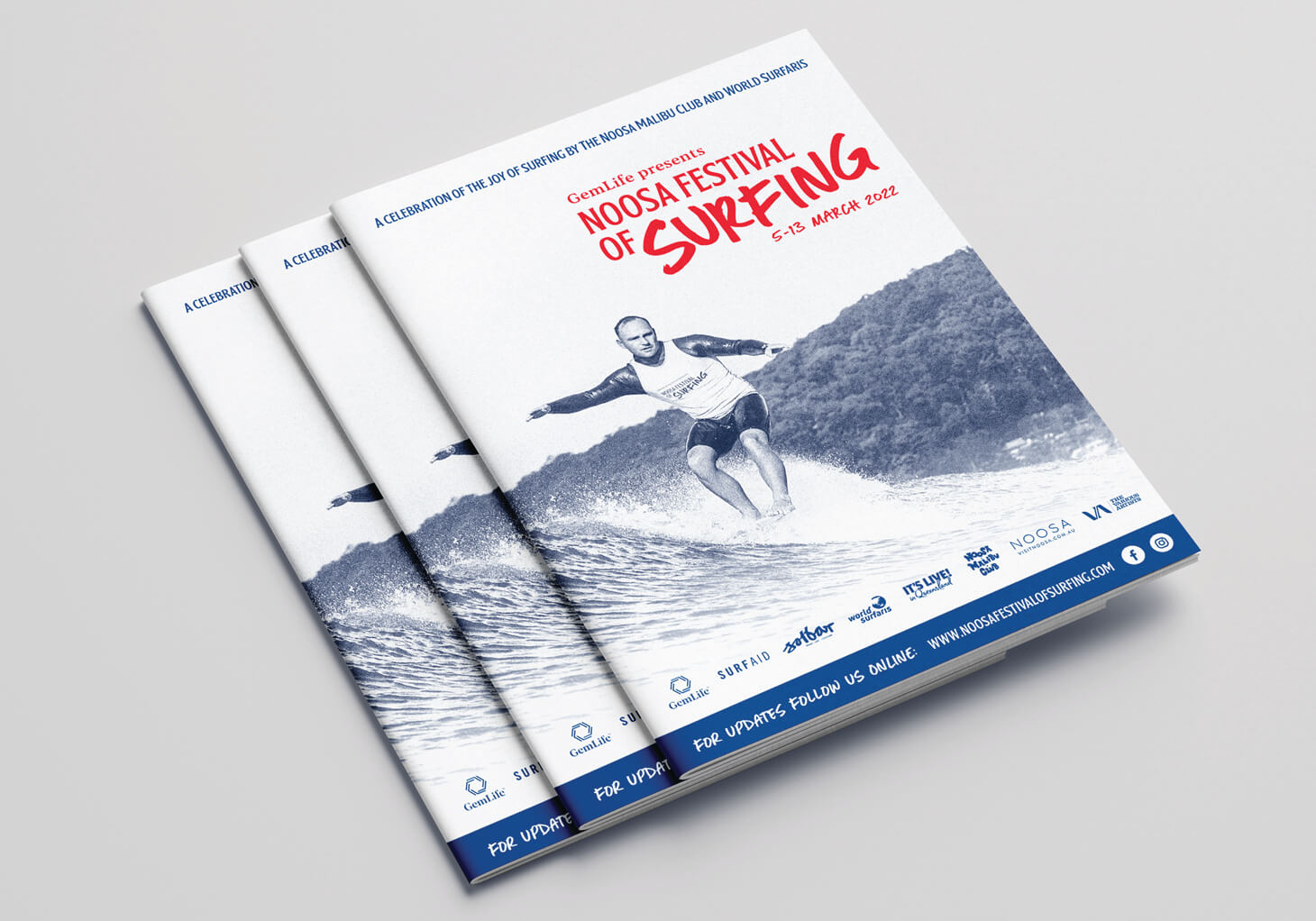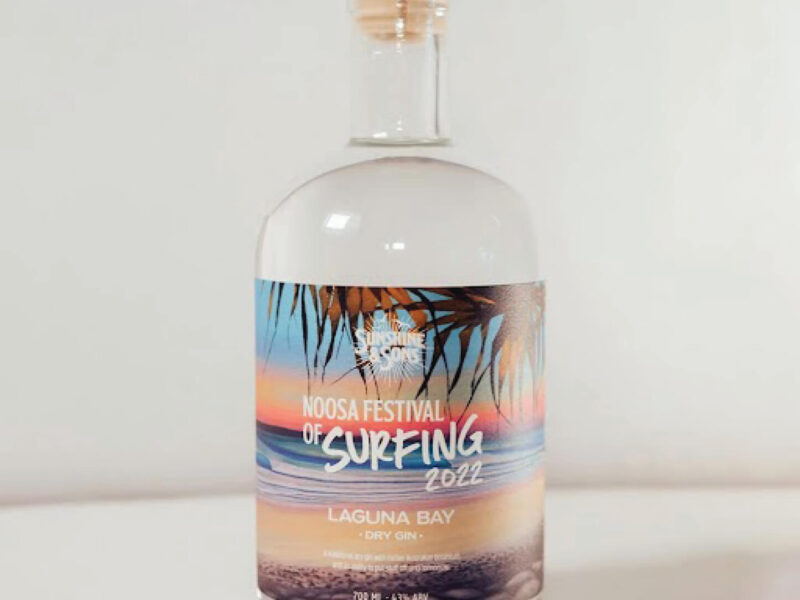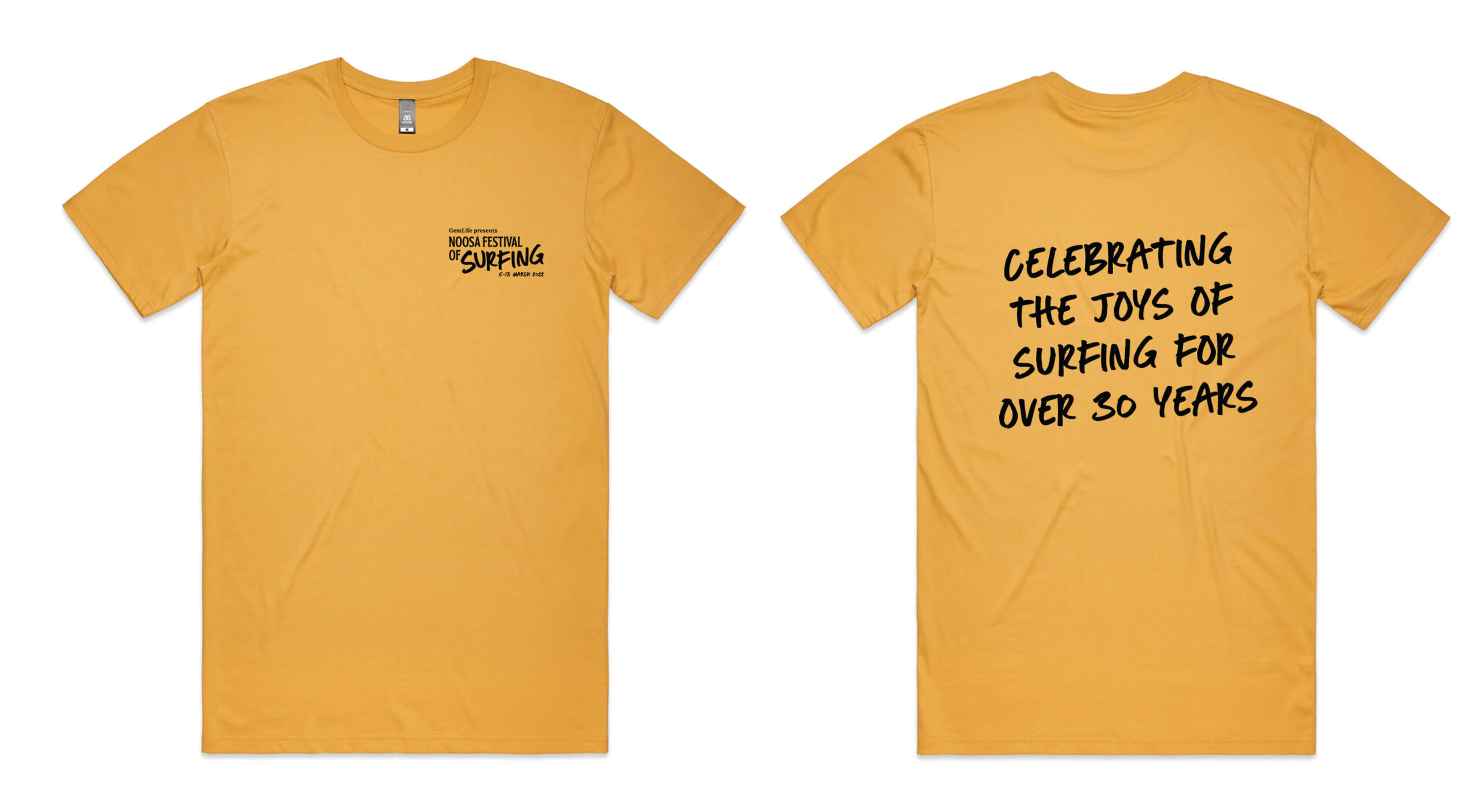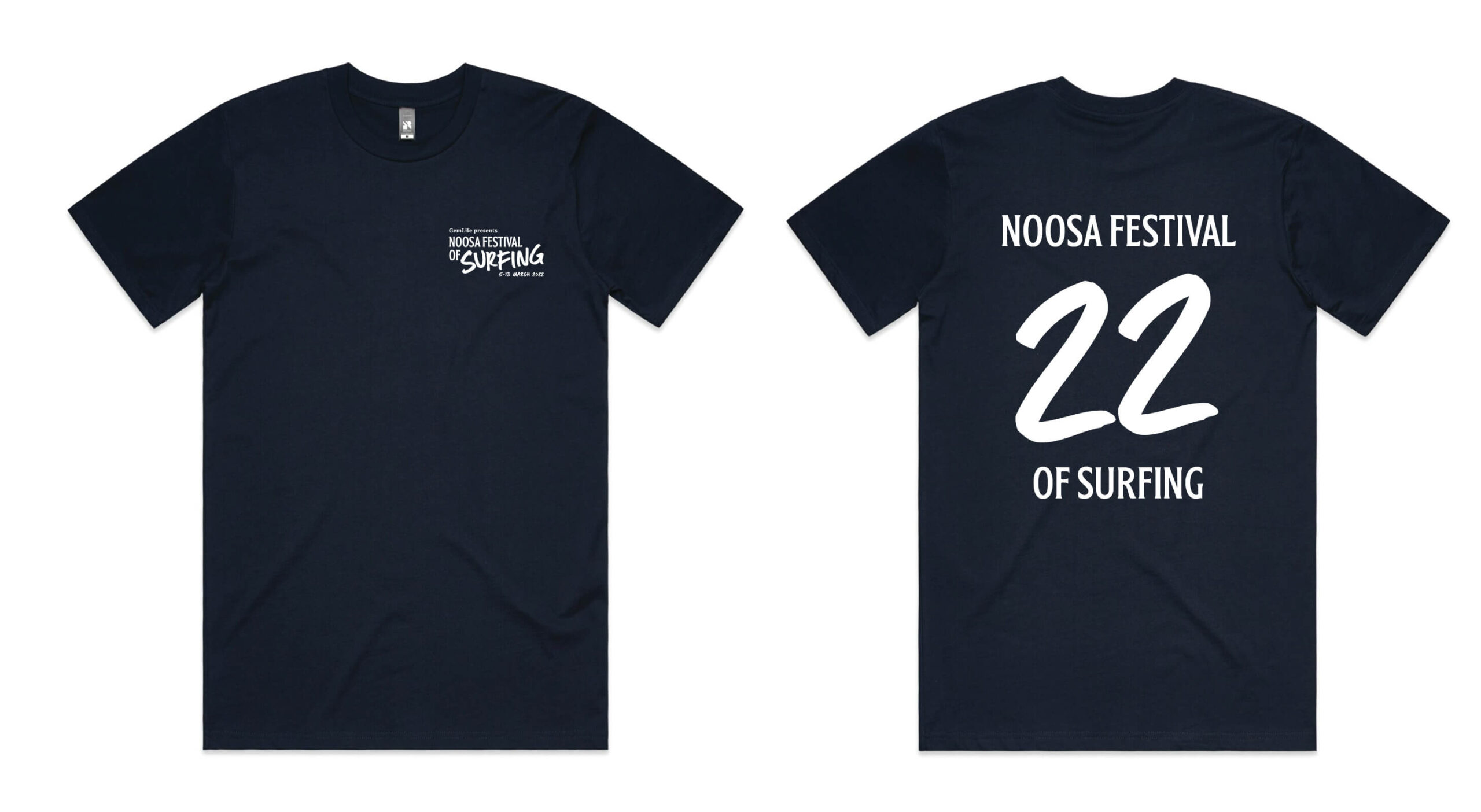 2021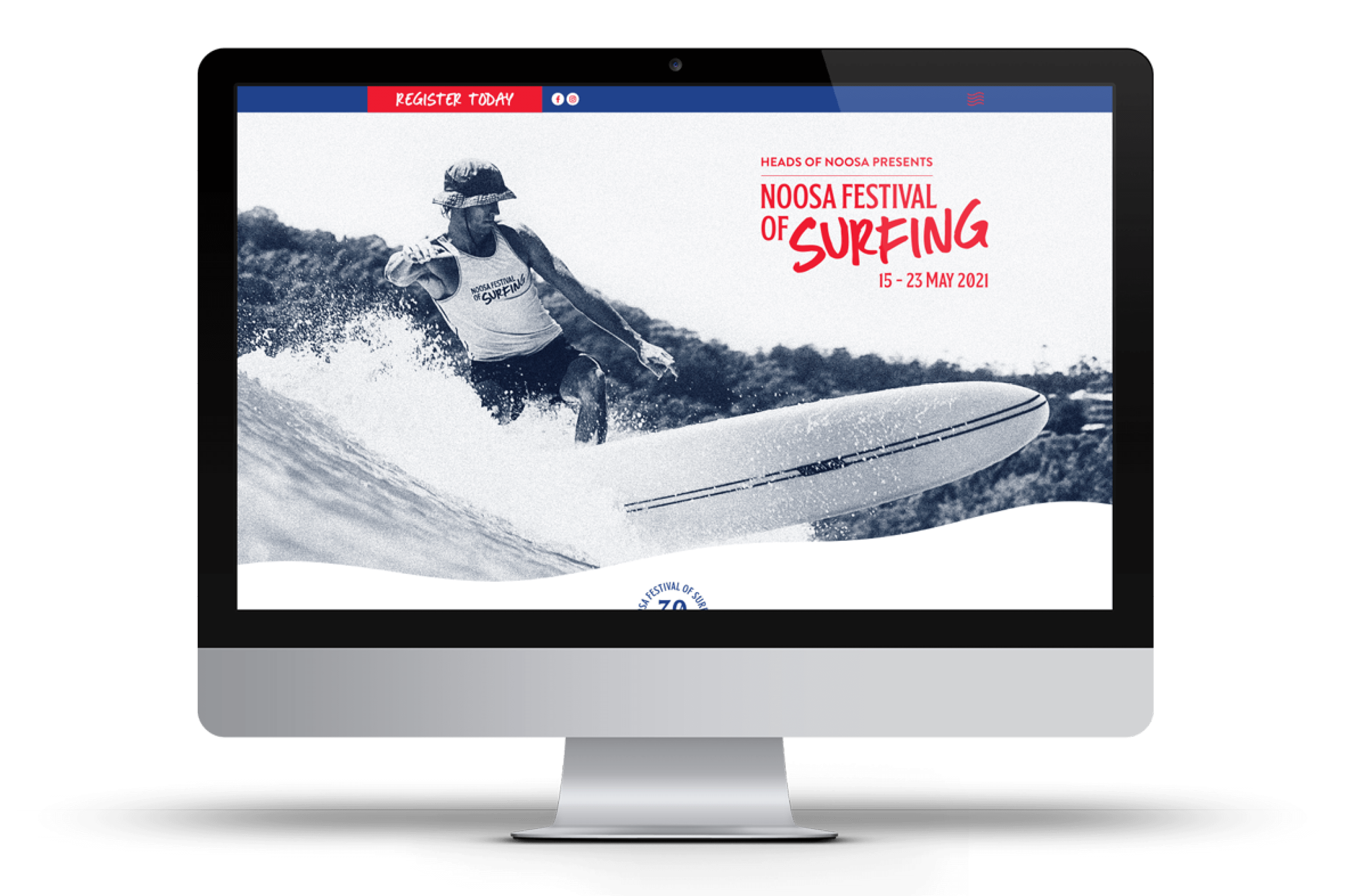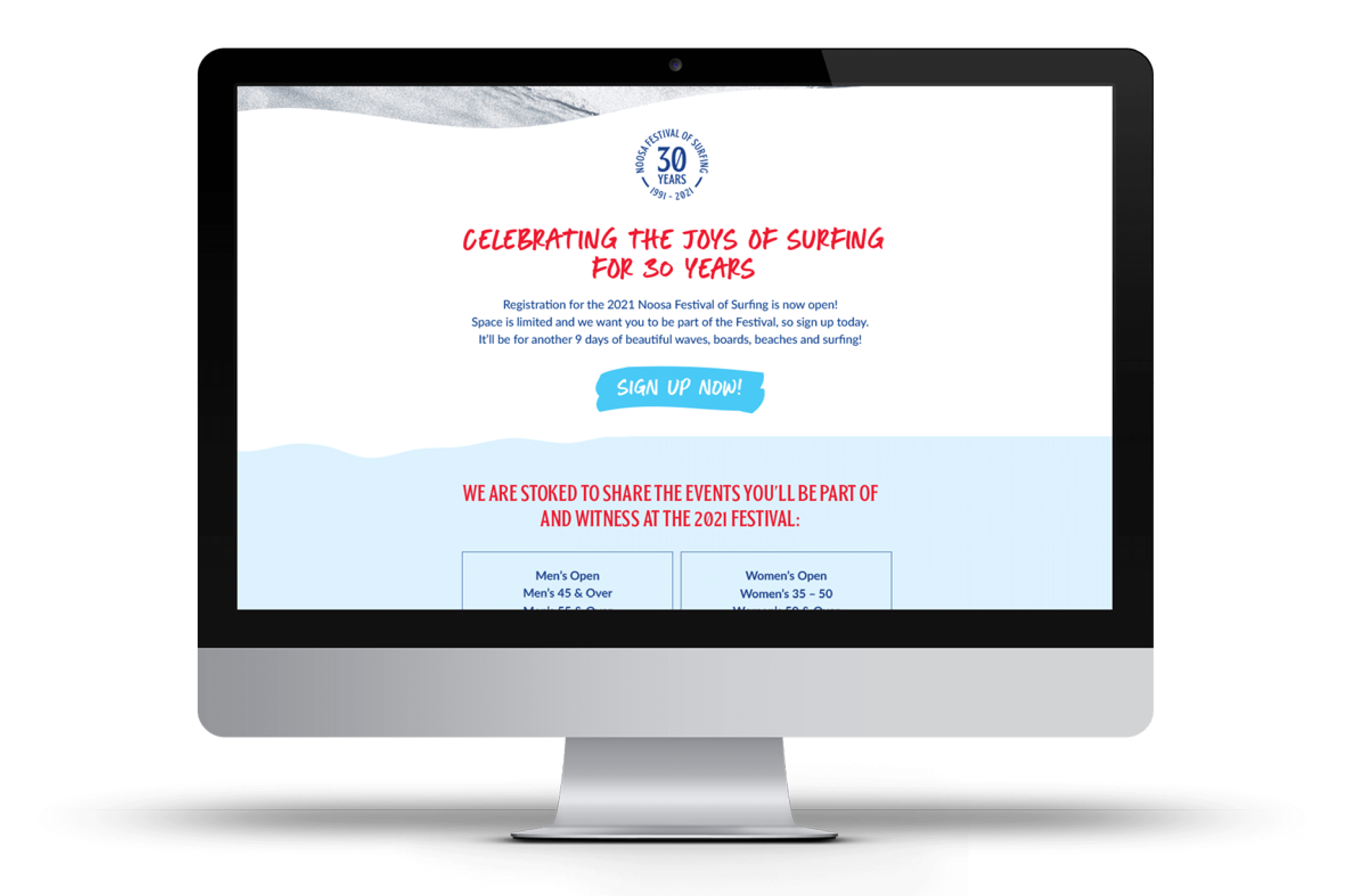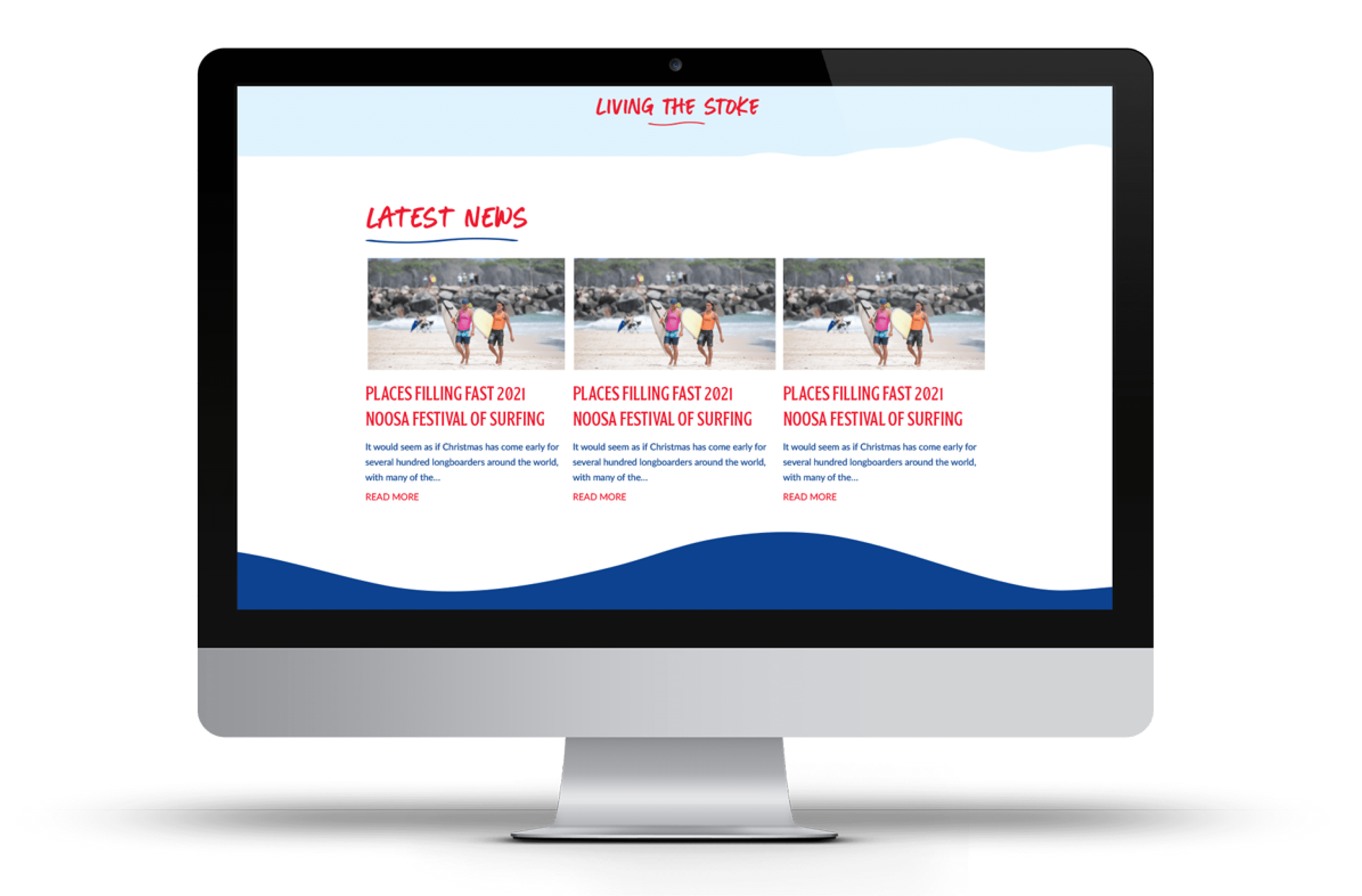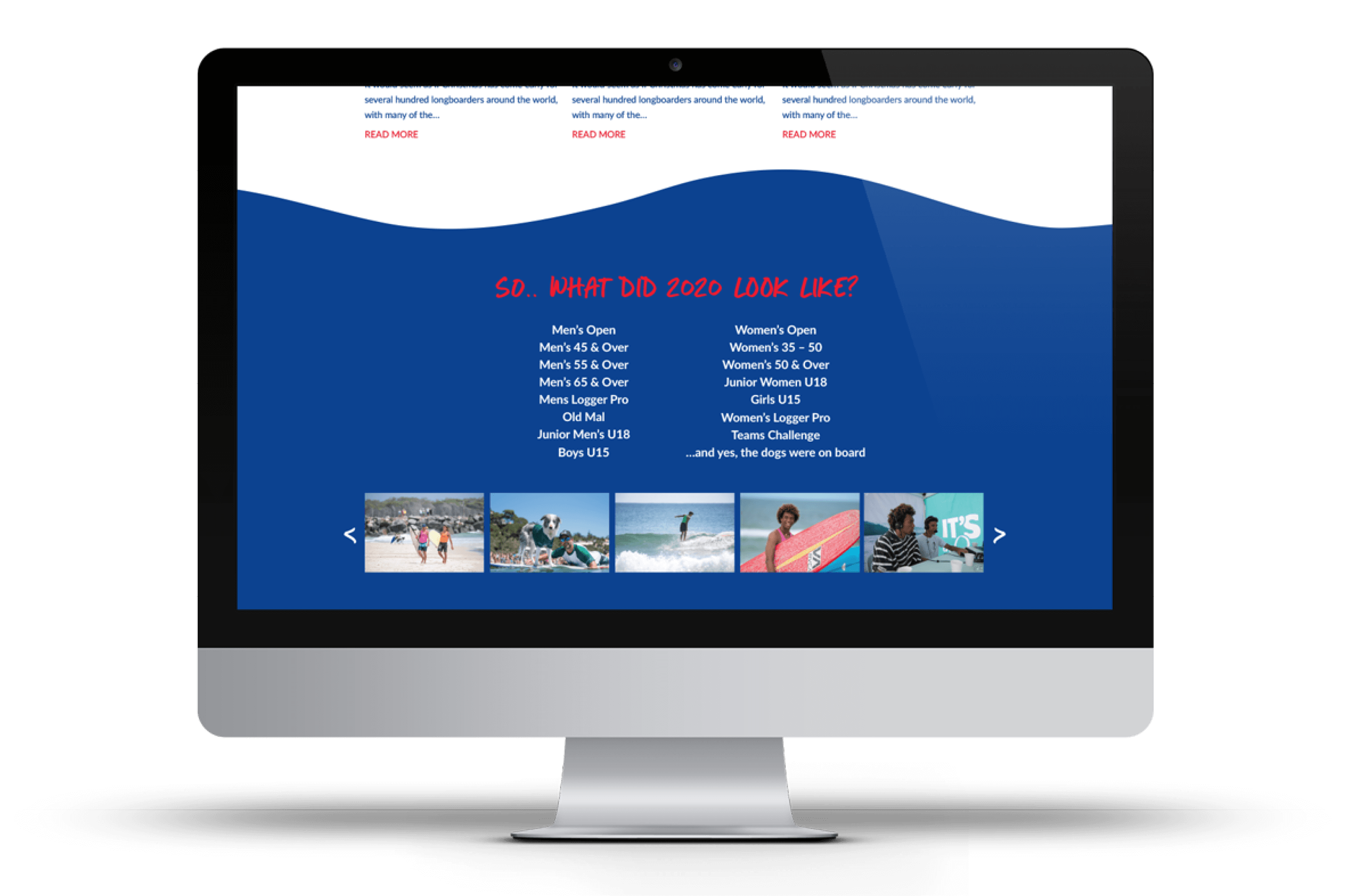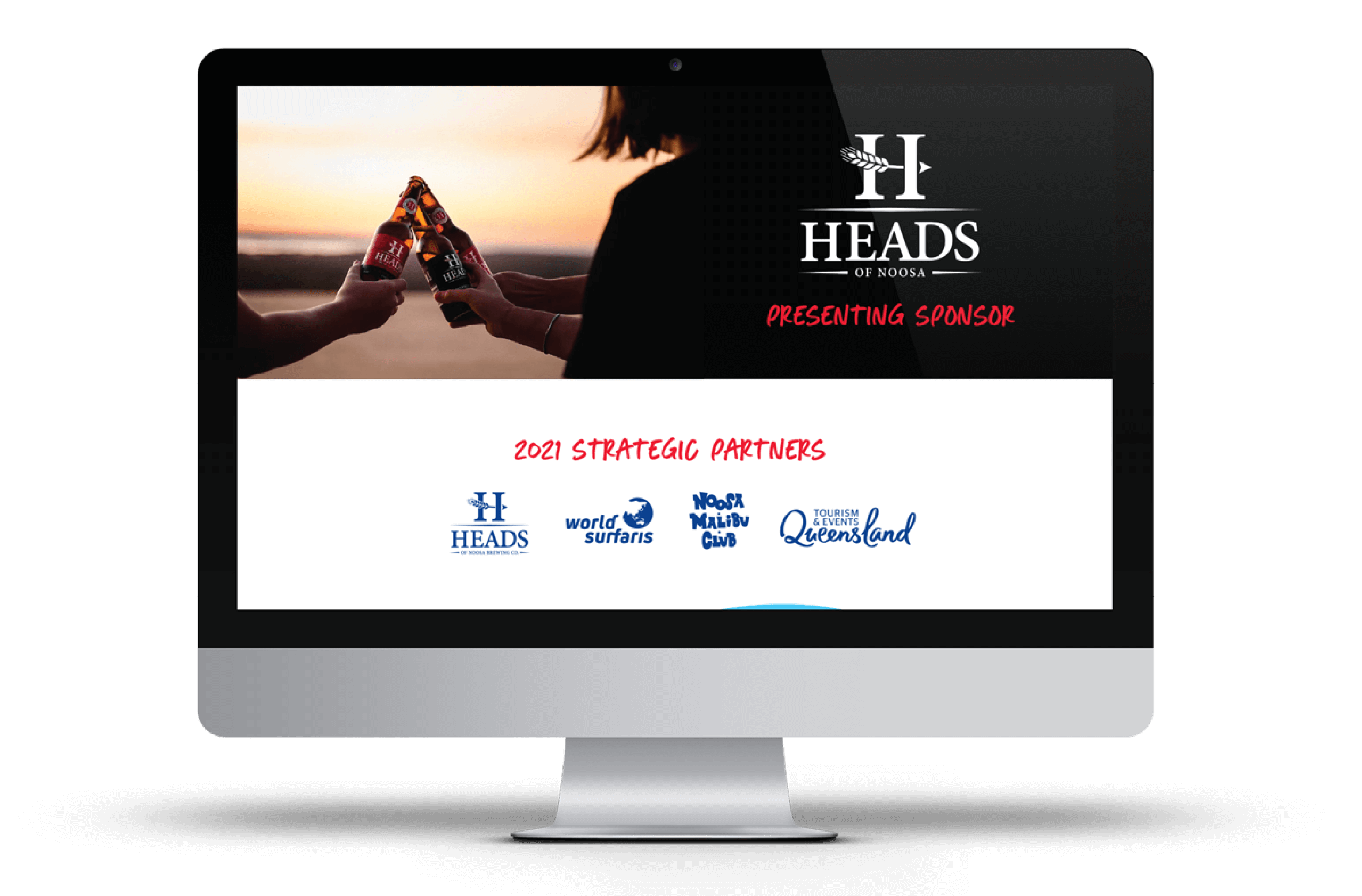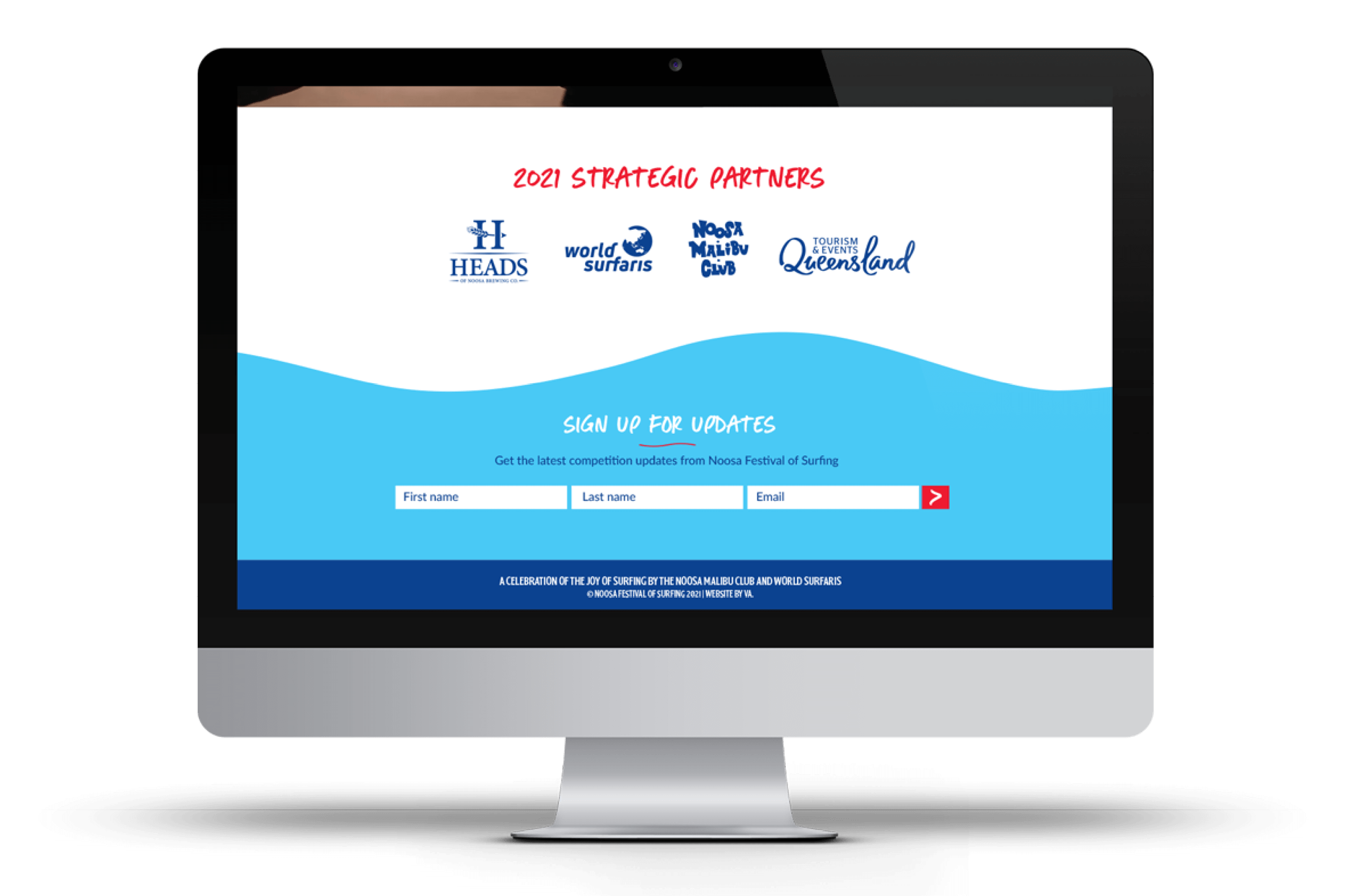 I trust VA to deliver on outstanding creative time and time again. Not only does it look great but the technical attention detail is there as well, so it's seamless! No last-minute panic with printers and suppliers. Great creative, hassle-free service and reliable delivery.
2020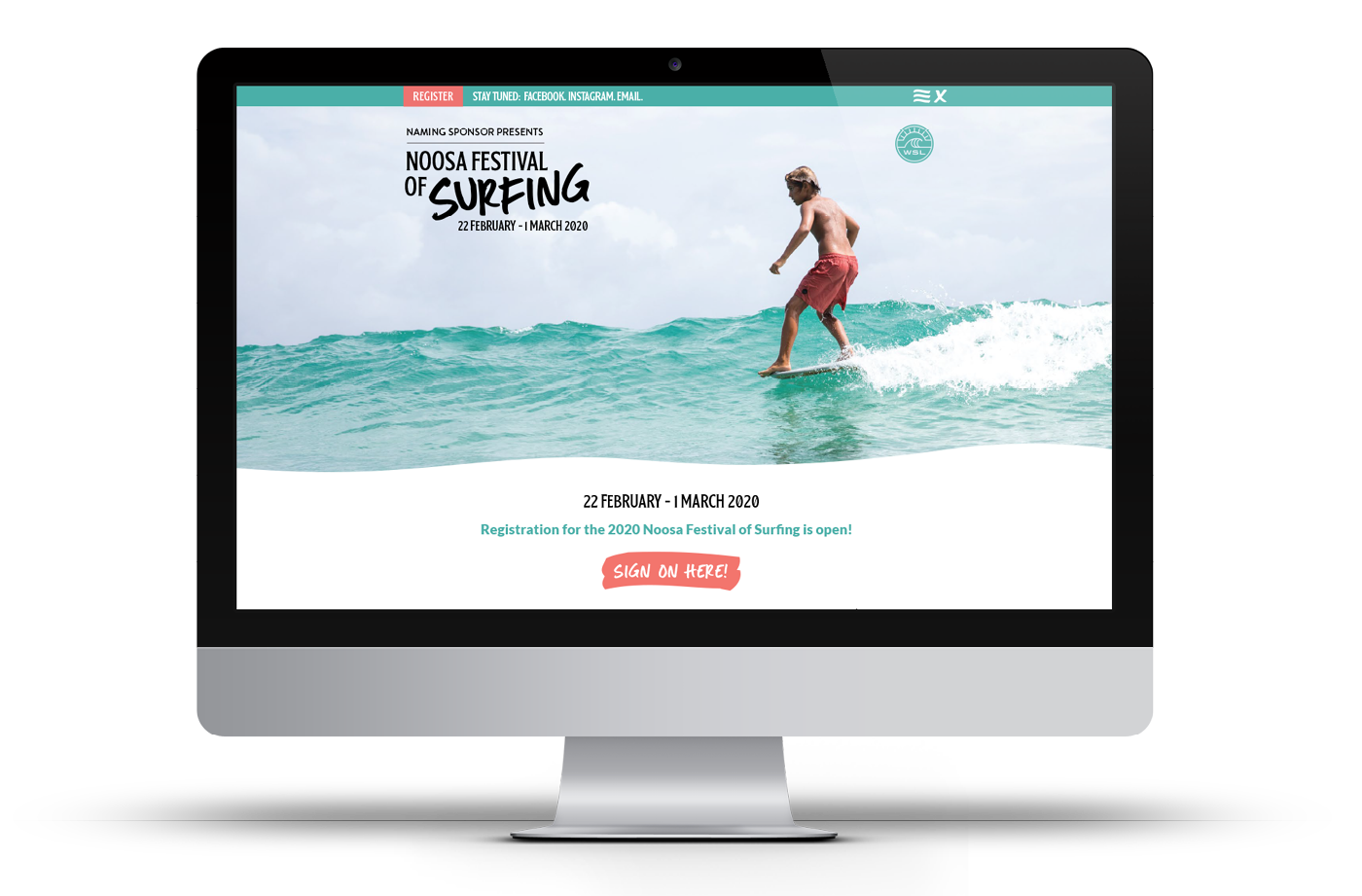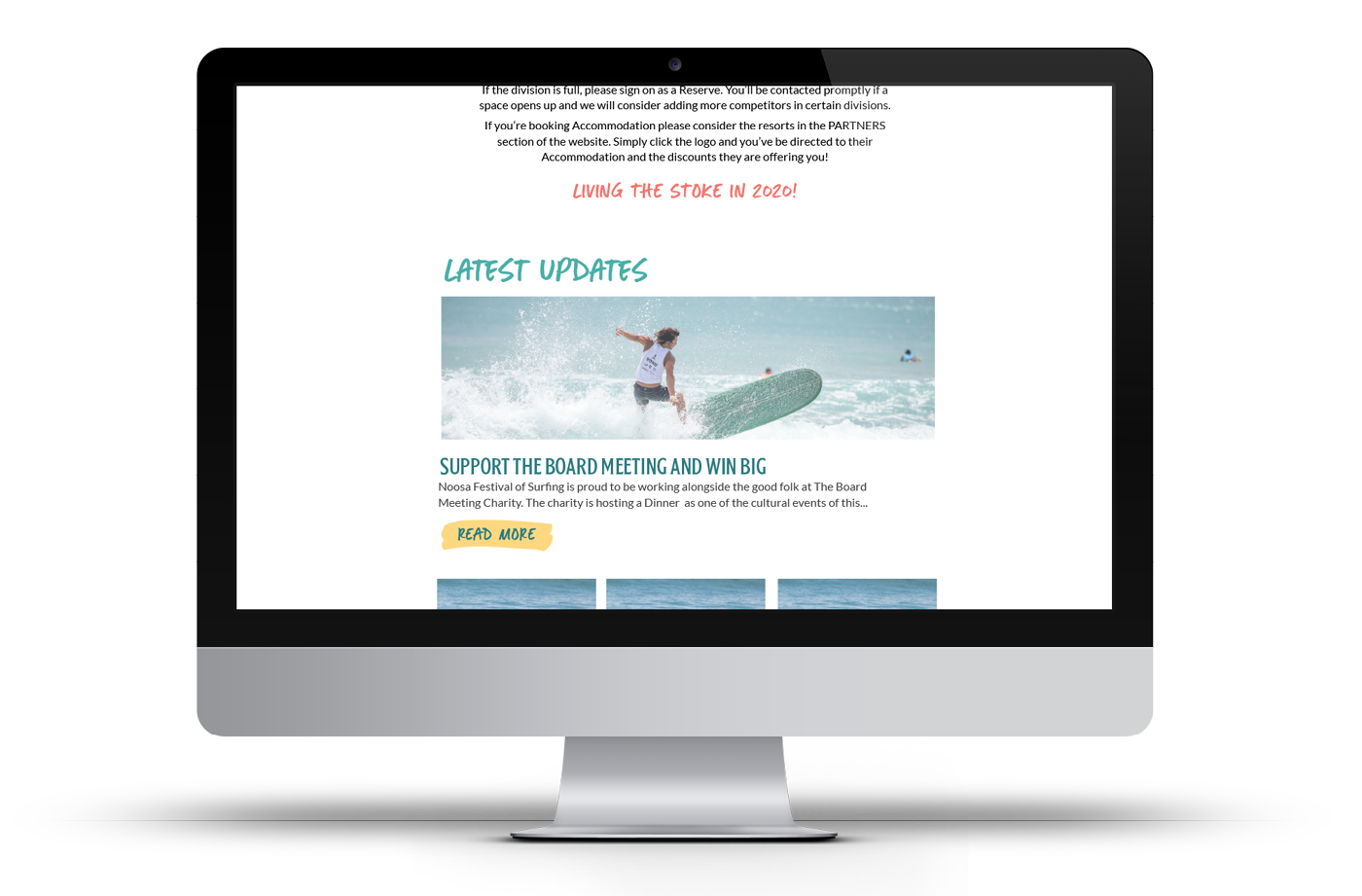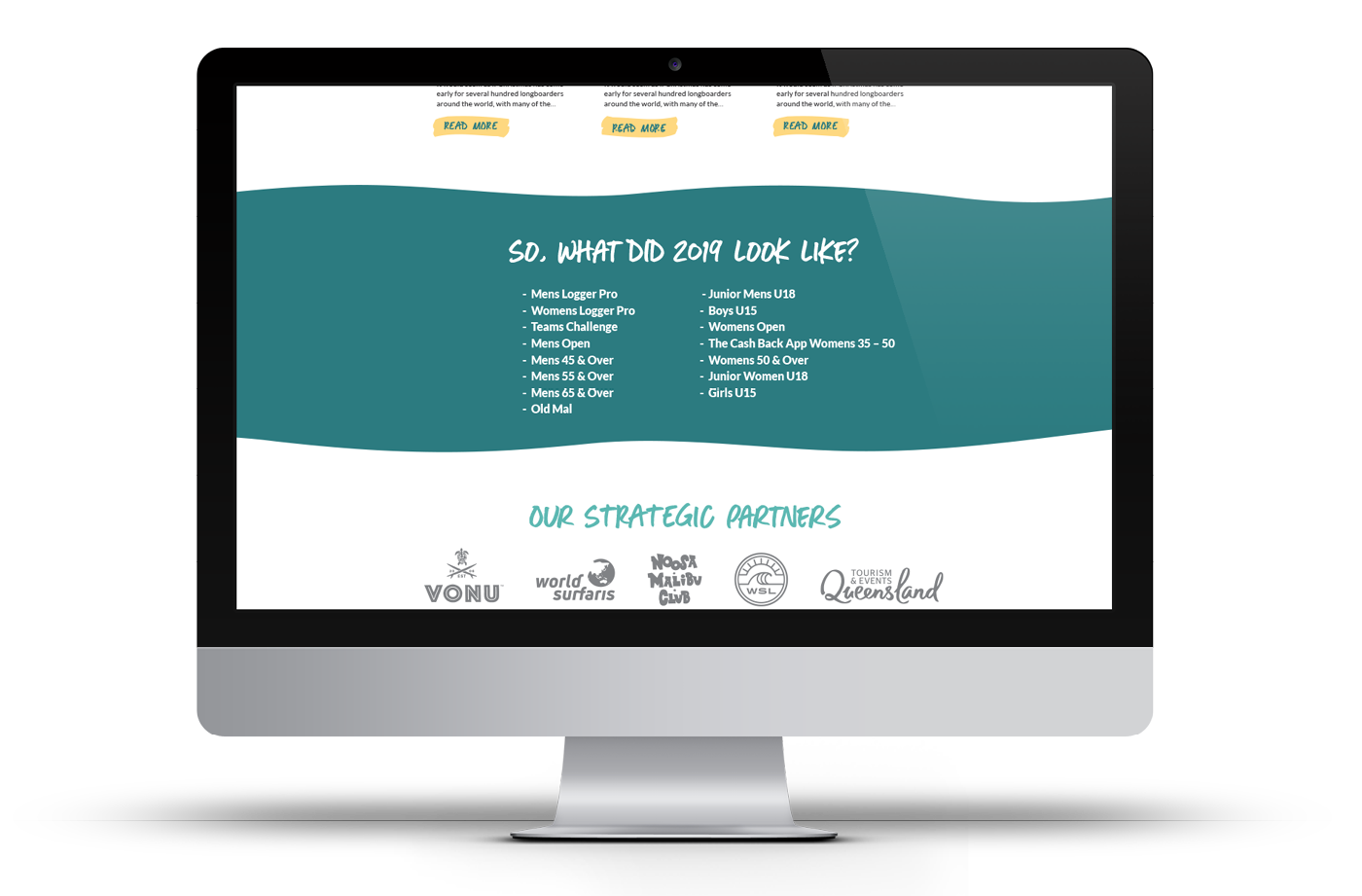 2019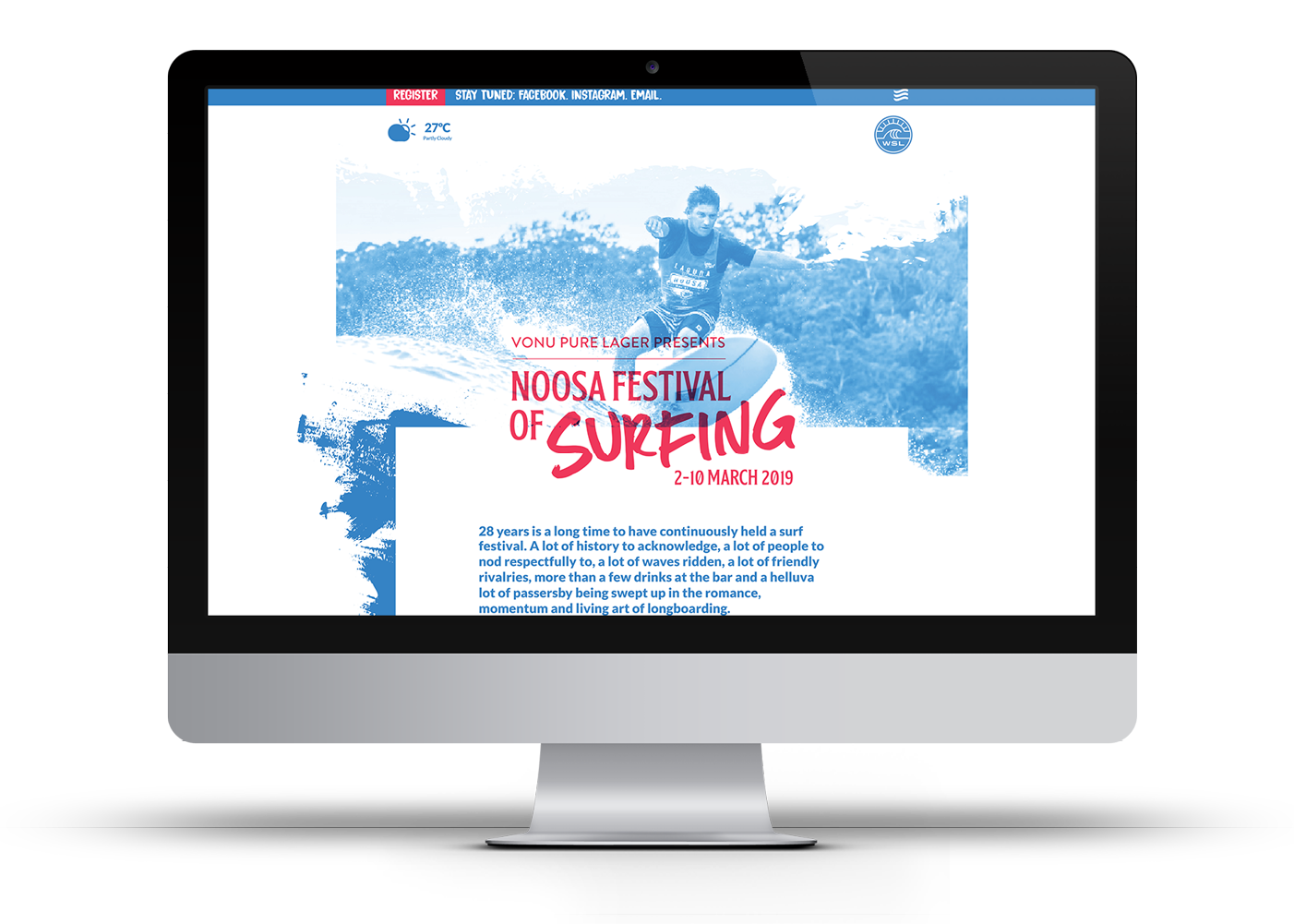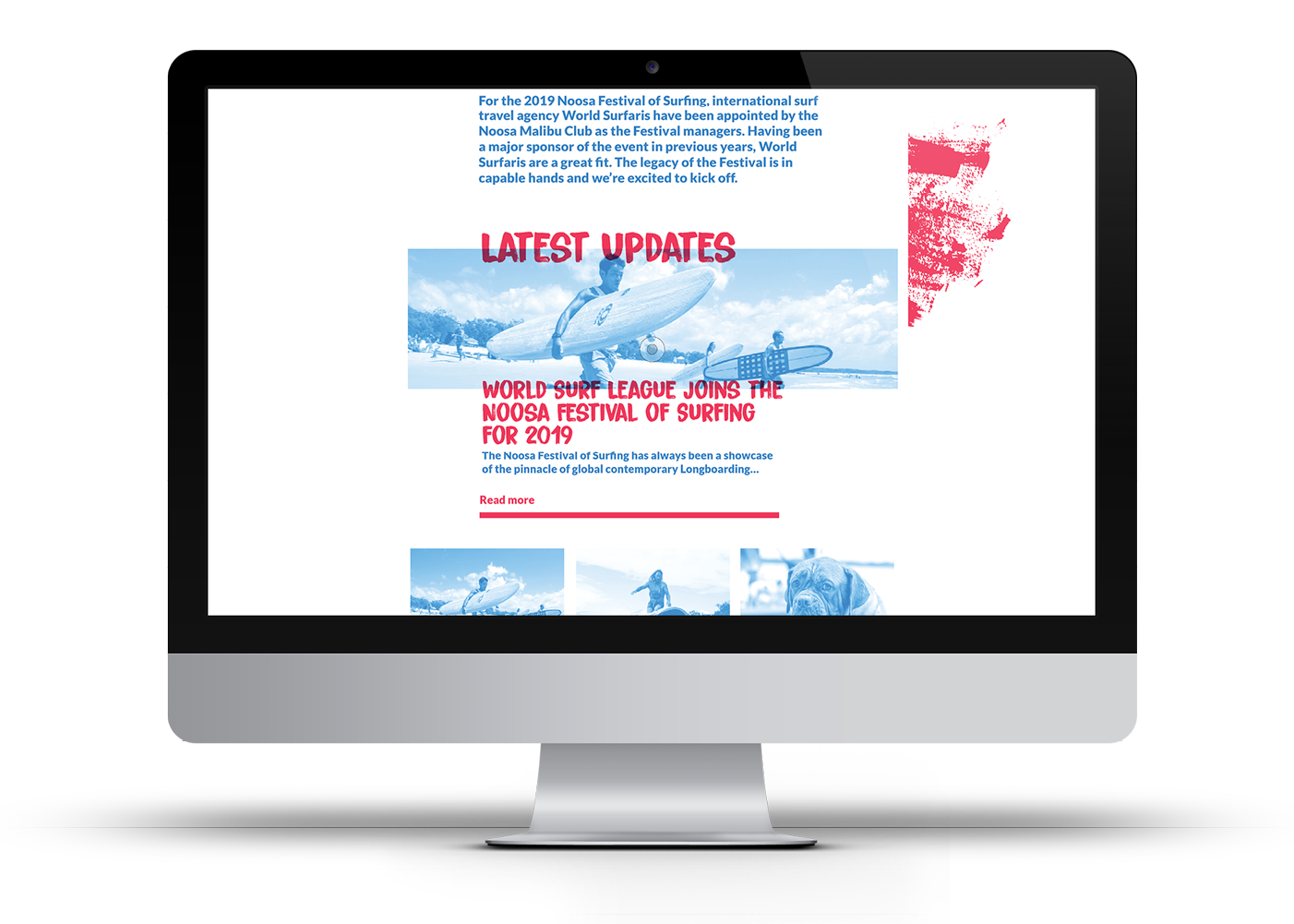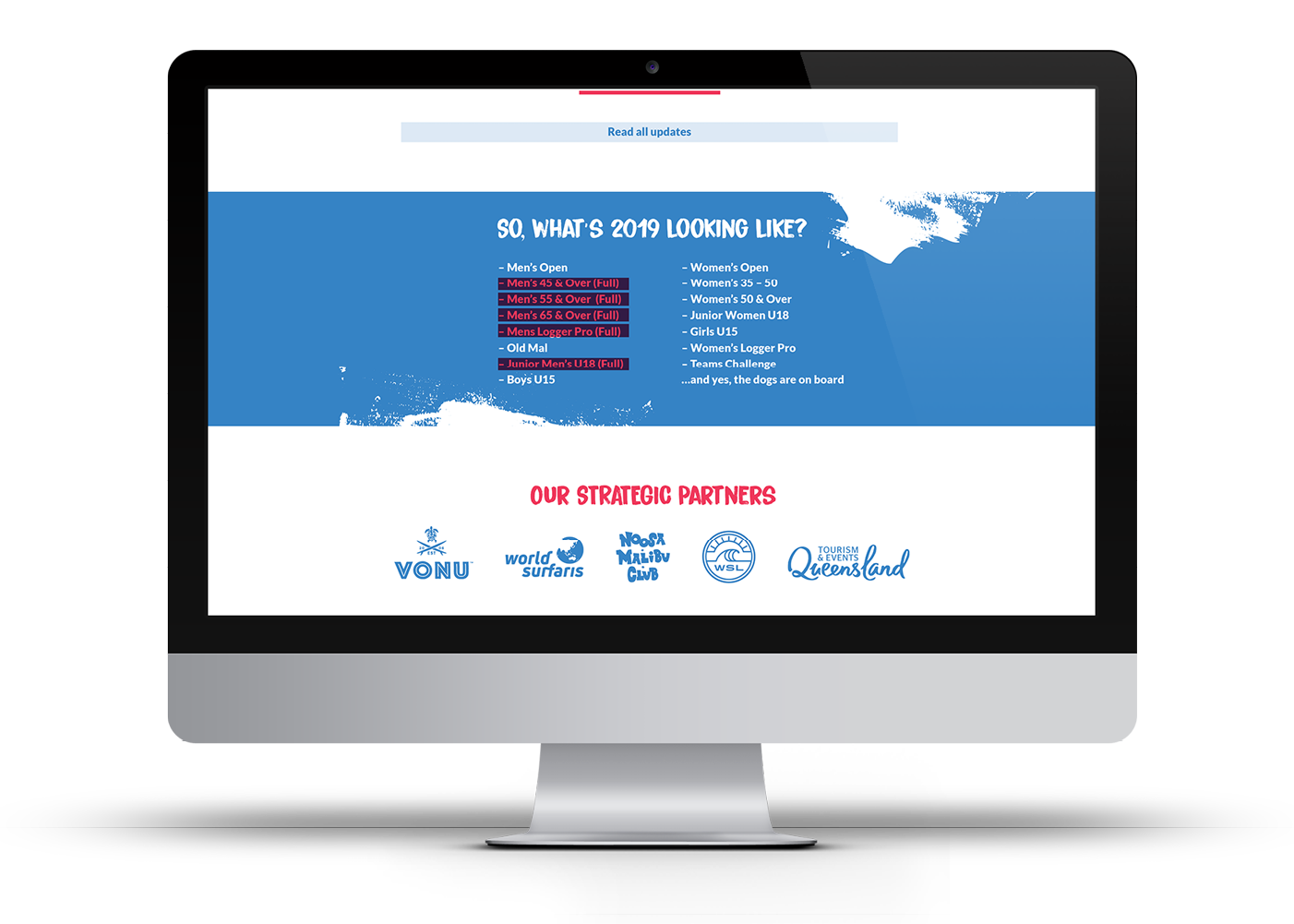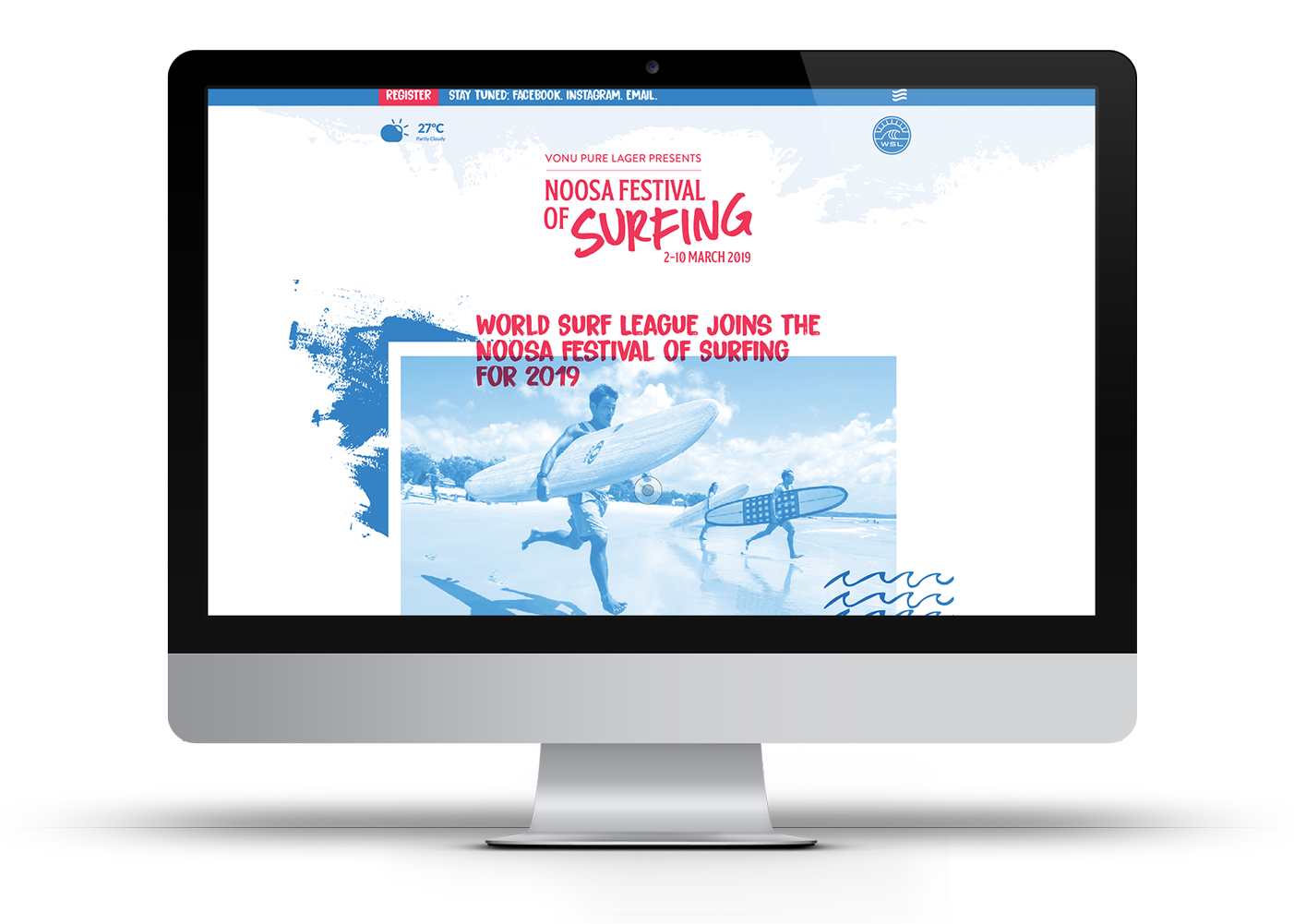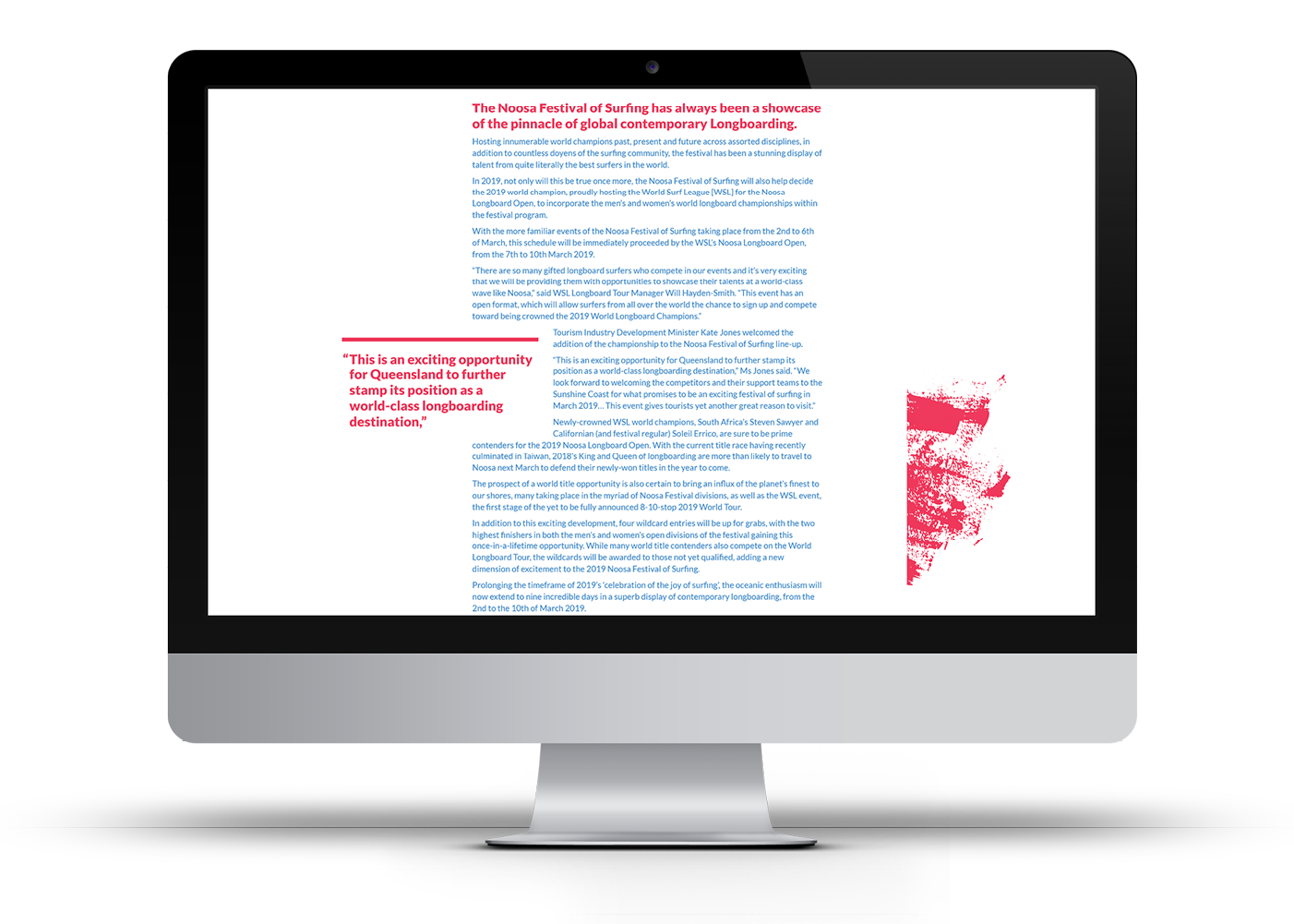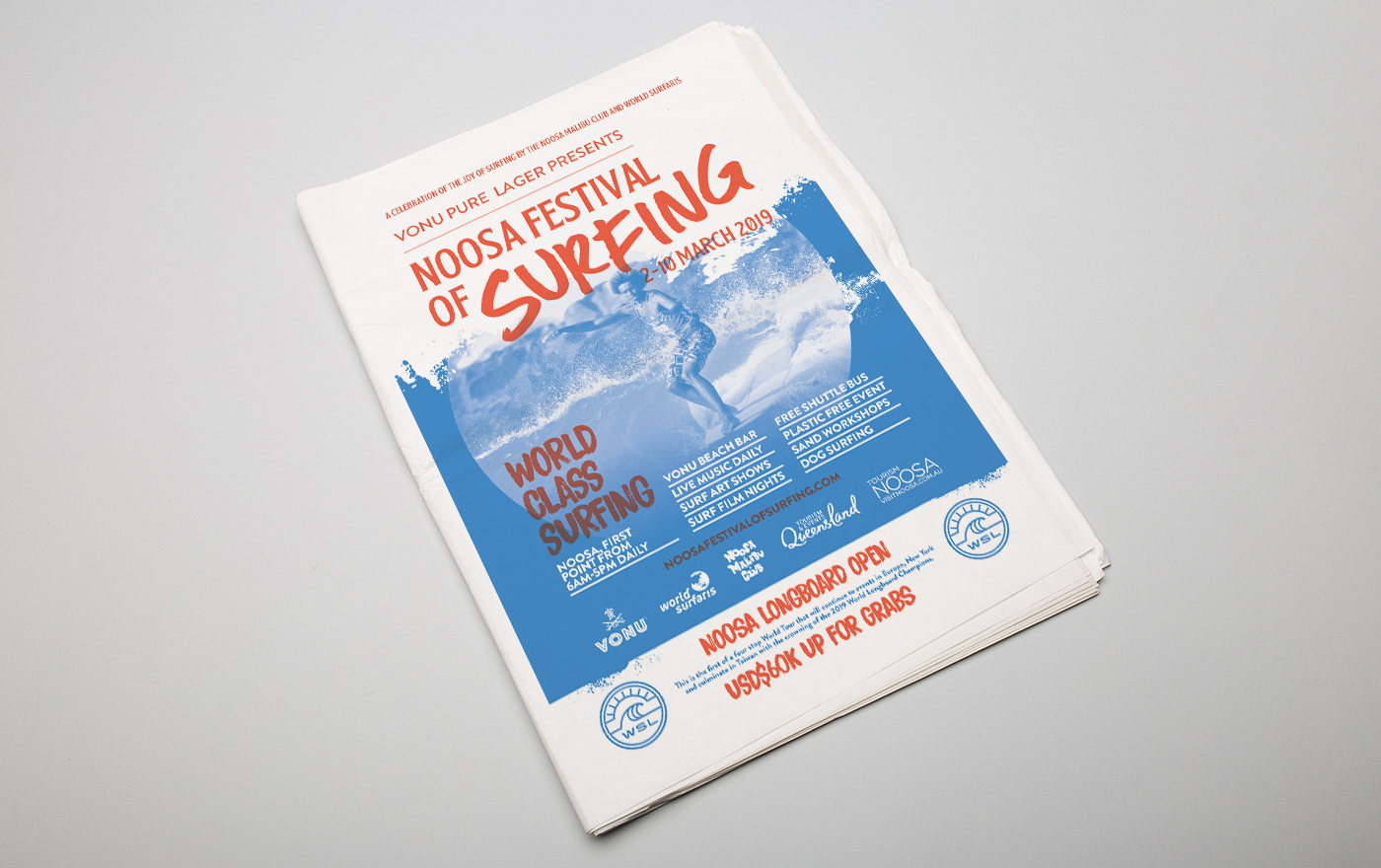 Questions?
We're here to help.
We'd love to hear from you.